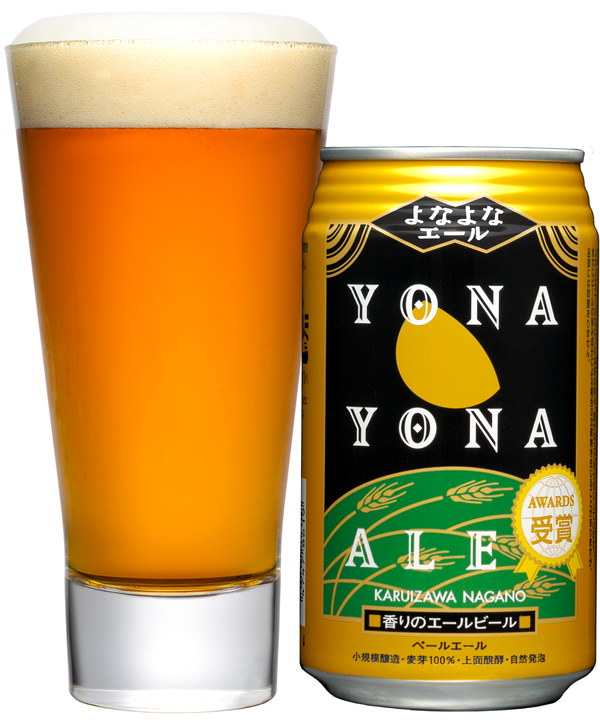 | | |
| --- | --- |
| Type: | American Pale Ale |
| Strength: | 5,5% vol |
| Serve at: | 13℃ |
Yona Yona Ale is definitely the most loved craft beer in Japan, easily found even on the shelves of smaller corner shops. 'Yona Yona' means 'evening after evening' in Japanese and conveys the brewer's wish to make a beer that would, with its freshness and hop aroma, satisfy the work-weary drinker on every evening if necessary.
The fresh citrus aroma characteristic of this beer comes from a bold use of the Cascade and Perle hops, which, with their bitterness, exquisitely balance the sweetness of the malt.
Yona Yona Ale is perfect for newcomers in the world of craft beer, while also offering enjoyment to more advanced beer lovers. No wonder that over time this beer has won more international awards that would be polite to list here.