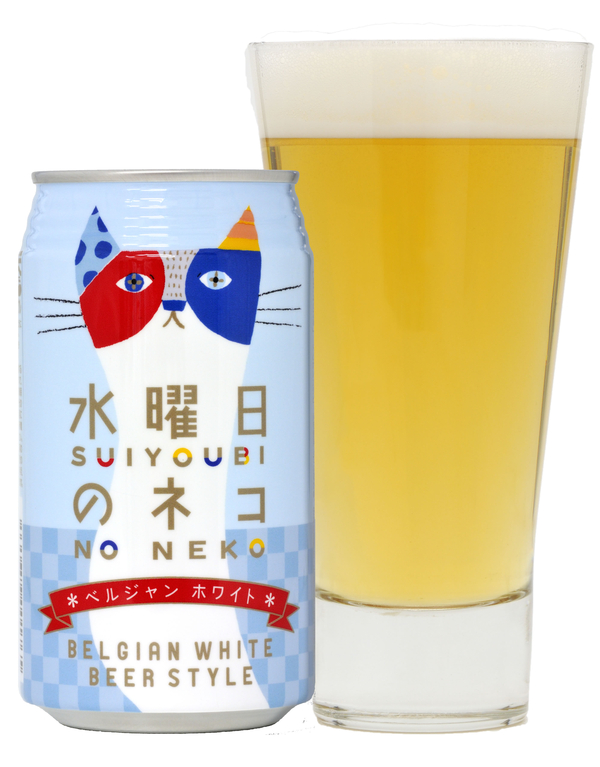 | | |
| --- | --- |
| Type: | Belgian Witbier |
| Strength: | 4,5% vol |
| Serve at: | 10℃ |
Suiyoubi No Neko or 'The Wednesday Kitty' is a stylish Belgian wheat beer with orange peels and coriander thrown in as ingredients.
With its soft fruity wheat paws and its surprisingly spicy and refreshing quality, this kitten has lured many a wine-loving Japanese women to the realm of craft beers. Indeed, a skilfully brewed Belgian witbier can be enjoyed by those who usually do not have a taste for beer. Try this beer with a selection of sushi or other Japanese food! Cats love fish and it is also a clue for the variety of food best served with this beer.
YO-HO has brewed the playful Wednesday Cat since 2012 and today it is one of their most popular drinks.